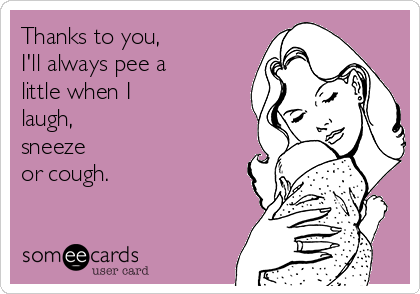 Pierogie Mama readers, you're going to think I've gone off the deep end. A 20ish mama writing about
bladder leakage problems
? Well, it's a more common problem than you think, and it's not just something for old people. The walls are coming down and more people are becoming open about this condition that plagues 65 million Americans, and half of them are
under the age of 50
. That's why Depend has started the
#dropyourpants
campaign for #underwareness.
But don't dismiss this post just yet - this isn't a review post. It's more of a "just so you know..." post. Read on.
#Underwareness is a social movement and a charitable cause. Because leaking is such a personal issue,
a lot of people stay quiet about it. Depend launched #dropyourpants to help ease the social stigma.
Depend will be donate $1, up to $3 million, over the next three years to charities that advance the research, education and awareness of bladder leakage for:
-Every pant drop, photo and video shared Using #Underwareness and #DropYourPants; and
-Every personal video made about what Underwareness means to you that is uploaded to YouTube and tagged #Underwareness and #DropYourPants.
Oh, and Depend wear is not the old saggy underwear that we conjure up in our minds. They have the look fit like regular, comfortable briefs. Get a free sample and see for yourself.
Disclosure: This post was sponsored by Depend about the #dropyourpants for #underwareness movement.