Lately I've been on the search for the perfect ornament for Penny's first Christmas. My mom started the tradition of getting each of us kids a special ornament for the tree, and the year Adam and I got married she passed on all of my ornaments for my own tree. This year, I get to start this tradition for Penelope!
Baby Bianca's first Christmas ornament
One of the main things I looked for when choosing Penelope's first ornament was quality. I want this ornament to last a long time, something that I dream to pass down when she gets married as well. It'll need to withstand tipping trees or over-eager helping little fingers. I also wanted it to be eco-friendly and unique.

So least to say, when I came across
Smiling Tree Toys
I knew my wishes had been answered! When this darling elephant ornament arrived in the mail, I gave a huge sigh of relief - this little pachyderm will last through the years.. my own poor pink elephant has definitely seen better days. But then again, this will be her 26th Christmas so we've got to give her credit for lasting this long!
Now Baby P gets her own elephant ornament!
This ornament is so beautifully crafted. It's not super heavy (so it won't weigh down a branch), but not super thin either. It's sanded down to silky smoothness so I don't have to worry about stray splinters. The engraving is clear and has a year stamp on the back too - not like I'd forget, but hey - maybe Penny's
granddaughter
will inherit it! "Hey Grammy P, what year were you born? 2012? Holy cow that is
ANCIENT
!"
One of my favorite things in working with family owned companies is learning their very distinct stories. Doesn't it make it just that much more special to know that the things you own have a face behind them?
Justin and Kathleen's commitment to literally making the world a better place, one toy at a time, by donating to various Peace Corps worldwide youth development projects is so inspiring! I love that I don't have to worry about if Penny's ornament eventually does make it to her mouth that it won't be met with chemicals and plastics, but instead ingredients straight from Mother Nature.
So this holiday season, why not gift a handmade ornament or toy from Smiling Tree Toys? Check out their
store
for a great variety of toys from teethers, rattles, blocks, wheeled cars to puzzles..they even have a little wooden camera for your aspiring photog!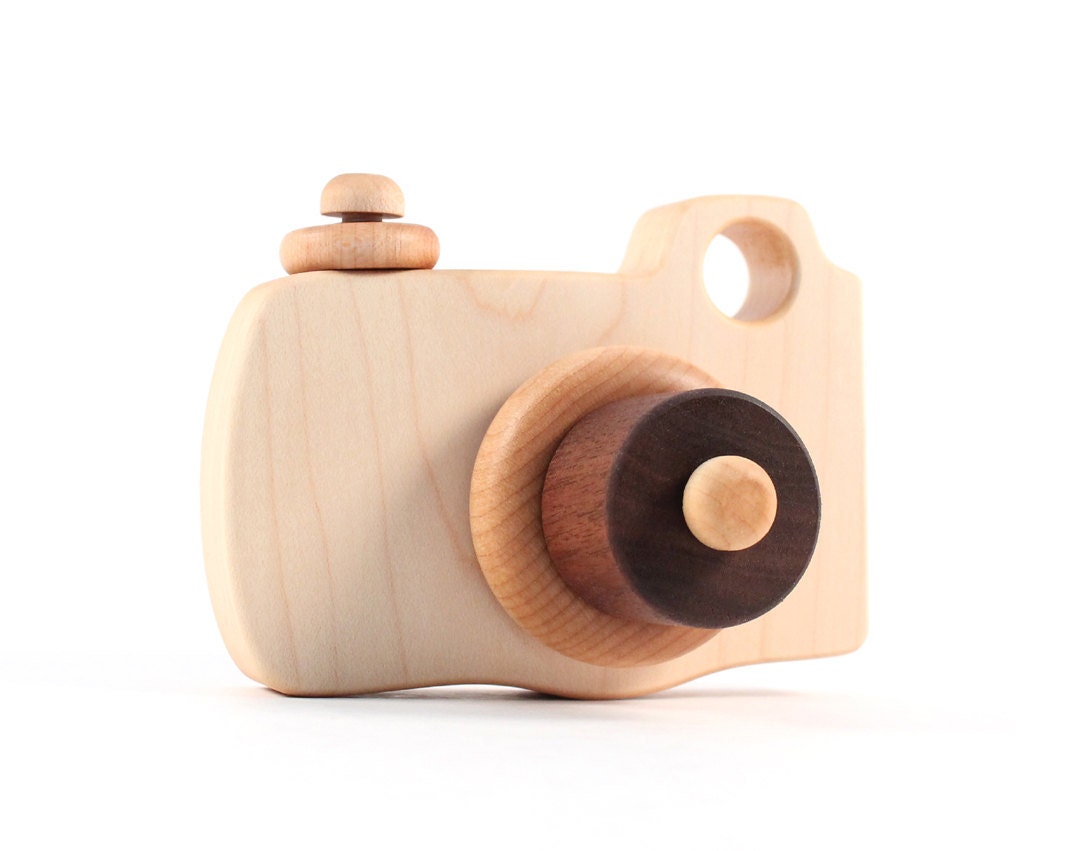 And now for the fun part.. Smiling Tree Toys has agreed to giveaway one personalized ornament for The Pierogie Mama readers! This giveaway is open worldwide, and one winner will be notified by December 14th, 2012.
This giveaway is over - thanks to all for entering!
Disclaimer:
I received the beautiful elephant ornament pictured above for review.
All opinions are my own.