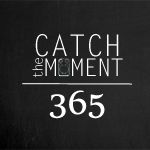 Somehow I got off on my counting. I don't know. So today you get some bonus pictures! Woo hoo!
The most precious jewels around a mother's neck are her children's arms.
This is quite possibly the most beautiful rise that I've gotten out of my home made bread.
A mini heat wave in March in Washington means it's like 60 degrees. So out comes the sprinkler!
Another warm weather activity..side walk chalk! And three cheers for Ruby finally being ok with being put on the ground outside. Only if there's chalk that she can taste, color with and put into the bucket.
Miss E turned 4 and we came over for a Princess / Easter egg hunt birthday party. What a blessing this friendship has been to Penny.
I snagged my niece and nephew for the day while their parents and my husband did some renovating. We drove to grandma and grandpa's house. Having two rear facing kids, two forward facing kids and a 3rd row makes life so much easier! They all just entertained each other.
My naptime project for the last week was clearing out the garden beds on the front and side of the house, which had been neglected for a LONG time by the previous owners. All of the extra grass and weeds went to my chickens, who have been on lock down from free ranging because quite frankly, I would prefer for my kids to not step in chicken poop when they're running around in the grass during our gorgeous weather ;) When the rain returns, the girls will be let out again.
We've making use of our fabulous RadioFlyer Wagon (review!) and Penny insisted to pull Ruby around. Fine by me! We made a quick Buy Nothing Project delivery to our neighbor.
This is the science project of my life. Why do some egg dye colors make bubbles on the egg shell?
It was a hard, hard day. So hard. One of the hardest days of my mothering career. Nothing went right, my voice was raised too often and too m
any tears were shed by all three of us. So I pulled out one of my favorite dinners to console myself.. and I didn't care if anyone else liked it either. Thanks, The Kitchn, for Spaghetti alla Carbonara.