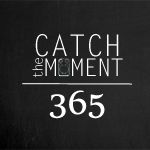 A picture a day, for one year.
oh my gosh you guys, I totally messed up the numbers on this week. Oh well.
Thunder Chicken is one of our favorite stuffed animals. But here's the question that plagues all chicken owners.. hen or roo?
There's a beautiful tree on our daily walk that blooms strange purple flowers. Penny asks to pick one each time, and this time we discovered her favorite creature inside.
My husband loves old BMWs, and our "new" addition is apparently very special. We got together with other local e9 owners for a meet up and a drive. The owners hashed over where to get the parts for this 44 year old car and compared the unique features between these handmade cars.
It's partly intimidating, partly really awesome to drive the e9! It's like taking a step back into history.
We had our two favorite besties over for a playdate while their mama interviewed. I couldn't get over the adorableness of a 4 year old, 3 year old, almost 2 year old and 1 year old playing together.
I shopped at the Just Between Friends of Everett/Monroe Spring sale and saved over $160!!
Poor Wooby. She took a huge chomp of a popsicle and really wasn't prepared for the result.